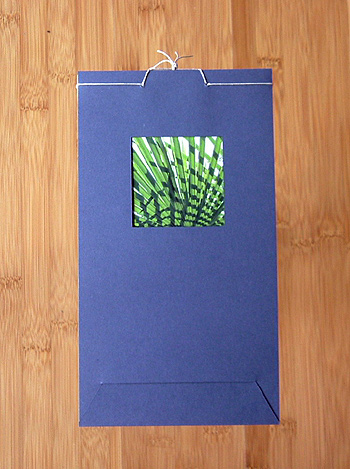 Bahia Night
Expats and Brazilians mix it up in an open-air bar in Salvador, where flirtations percolate like a samba beat and a foolproof dating method is put to the test.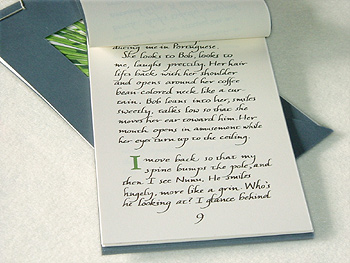 A true story of international intrigue and mischief, Bahia Night details South American sensuality in cinematic takes.
The organic feel of the story is captured in Bahia Night's 26 pages, which were originally hand-lettered in Lloyd Reynolds "Oregon" italic, the calligrapher's hand created by the popular Reed College professor.
Bahia Night also features a sewn daifuku cho Japanese ledger binding, photographs, and self-enclosing cover papers.
Edition of 50, 2003
8 1/2 x 4 5/8 x 1/4 inches, 26 pps
paper, linen thread
ISBN: 0-9670264-1-5
$45, plus $3 for shipping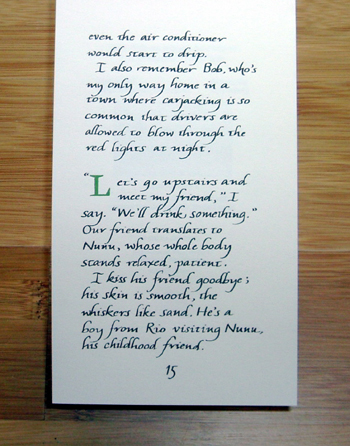 Of Bahia Night, writer Bill Donahue says: "This is very sweet and magical — perfect for the handwritten, handmade book. I like how it is all about a kiss and how sex shimmers under the surface but never takes center stage or brings the story into a sordid, hungry place from which it cannot escape."