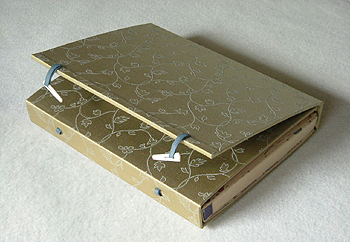 A wraparound case does its job only if it's a perfect fit.
Measurements are taken at thirty-seconds of an inch for the case, which — being open on two sides — works by friction.
It must hold its contents tight enough to keep them from sliding through, and it must be loose enough to lie flat and cause no warping.
8 1/2 x 6 1/2 x 1 1/4 inches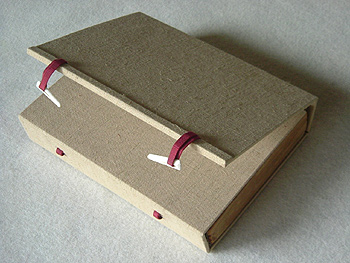 What do you do when someone gives you a crumbling Dictionary of American Slang aimed at Chinese readers and dated 1934? You immediately build a traditional wraparound case for it.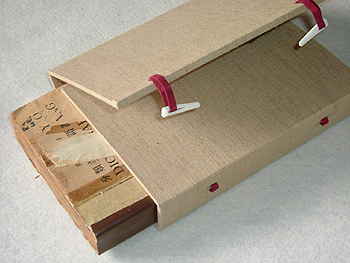 The simple but precise case should offer protection for the next 75 years; it's another example of how art can be put to work.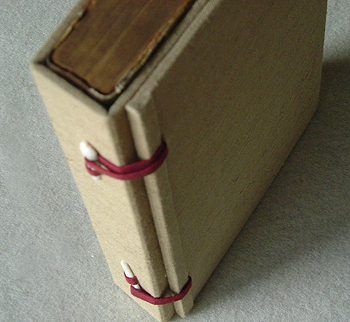 Bone clasps, bought on Beijing's artisans' street, Liulichang, complete the package.