Completed in 2006, the bindery's where art worked.
The former studio for Ma Nao Books also served as a venue for performances, lectures, demonstrations, and all manner of creative expression, tango included.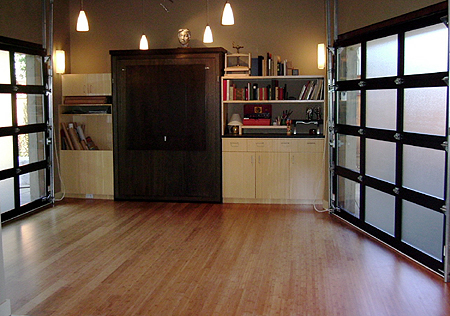 Glass-paneled garage doors allow southern and northern light and open to two ground-floor patios. Bamboo cabinetry floats above bamboo flooring, which itself is suspended, making it easy to work and play on one's feet for hours.
Above, a shot of the bindery from the entry; below, the south garage door.
The studio for Ma Nao Books moved in 2017, but I keep these pictures here for the Pinterested.